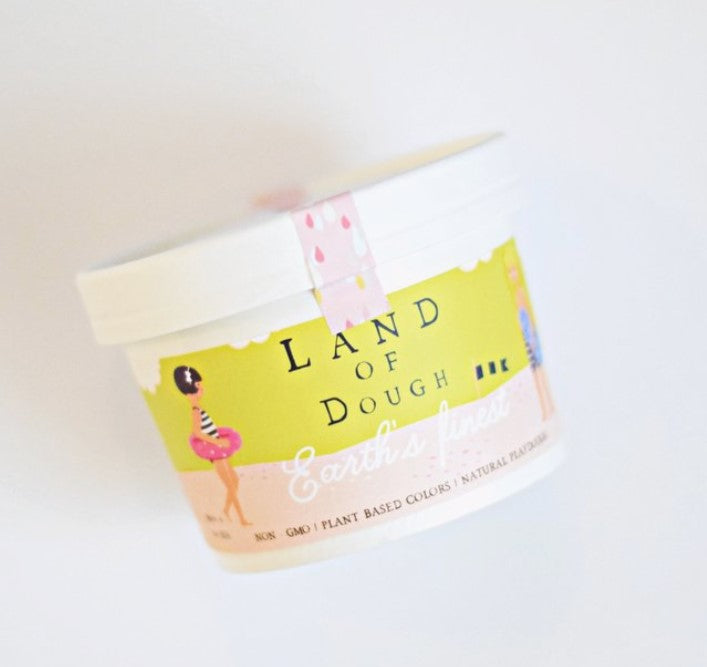 Over The Rainbow Dough Cup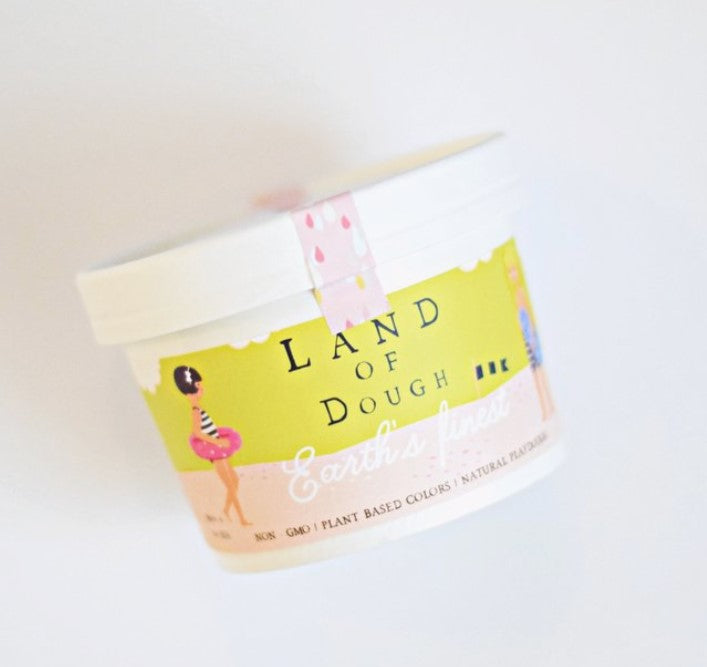 Introducing Land of Dough: A childhood classic, reimagined. Each fanciful cup of sensory dough is handcrafted according to sustainable practices, with organic, natural ingredients, bio-safe glitter and planet-friendly packaging.
Choose from a variety of fun dough options, each revealing an assortment of colors that blends to one beautiful shade with use.


---
DETAILS
7 oz. per container


Made with all-natural ingredients and compostable glitters

Naturally scented with a calming blend of chamomile, lavender and lemongrass essential oils

Colors: 

red, orange, yellow, green, blue, indigo, violet with shimmering glitter




Includes a natural, sustainably sourced birchwood shovel

Made in United States of America, created by hand

Packaged in planet-friendly paper containers

Non-returnable
---
USAGE
Mix, sculpt and enjoy sensory play for up to two hours at a time

To preserve your creations, allow sculptures to dry and harden completely
---
CARE
Store dough in its original container in a cool place

Dough may be easily rehydrated by wrapping in a damp paper towel

For ages 3+ 

Warning: Choking hazard. Contains small parts

Contains wheat and almond oil